Description
is an advanced motion controller consisting of 2 main parts, 8-axis motion controller, and high-speed real-time network extension,
Motionnet. The 8-axis motion control provides 2 to 4 axes linear interpolation,
2-axis circular interpolation and also continuous interpolation with velocity continuity.
It provides 13 homing modes for different machine designs. It also provides position compare and trigger output functions to apply to other applications,
like on-the-fly image acquisition. The position latch and Motionnet interrupt functions let users widely utilize with other applications like machine tool length measurement.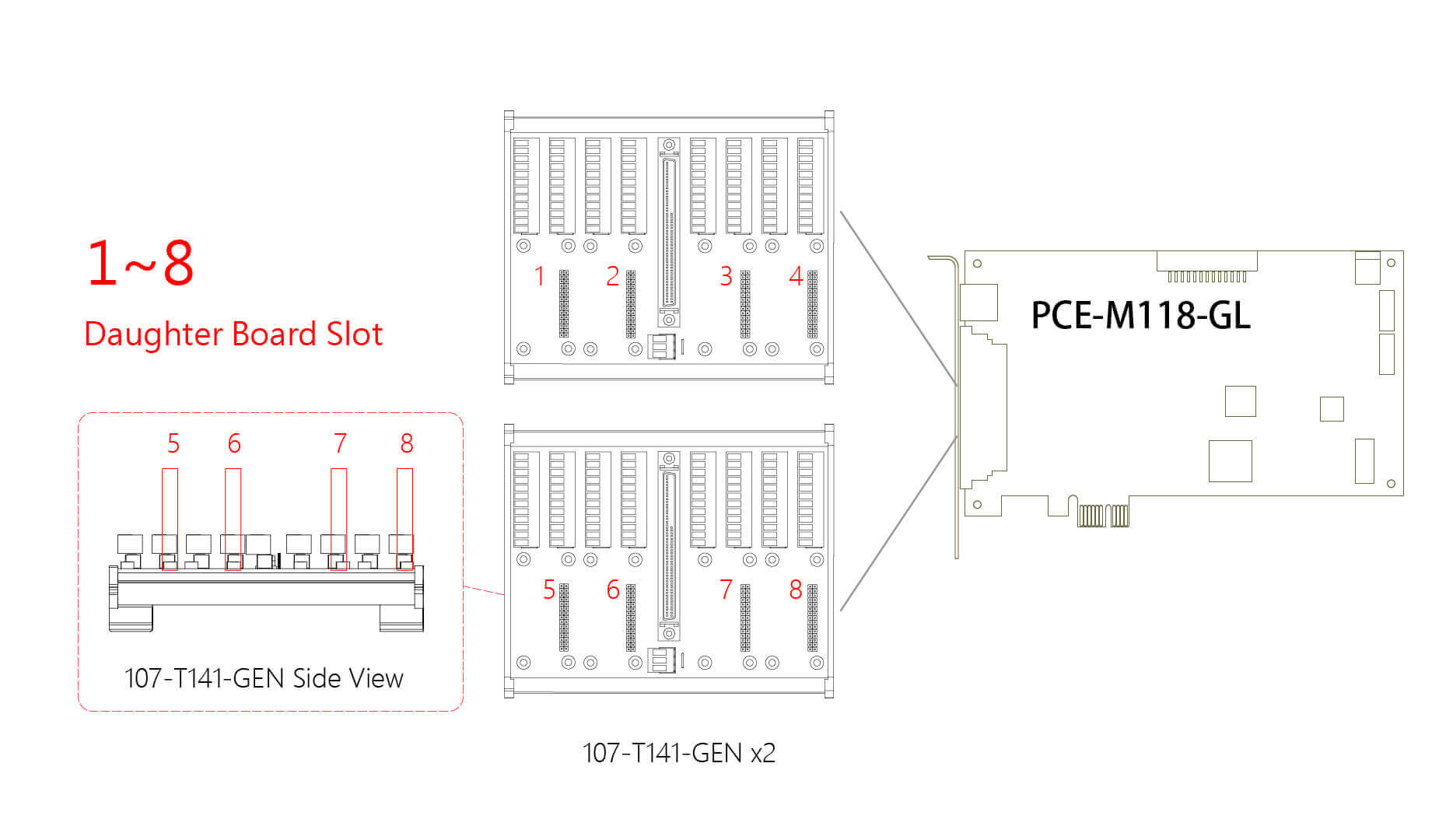 | Motion Control | |
| --- | --- |
| Pulse output mode | OUT / DIR, CW / CCW, A/B |
| Pulse output rate | Max. 6.5 Mpps |
| Position range | 32 bits |
| Home return mode | 13 types |
| Velocity profiles | T-curve and S-curve |
| Interpolation mode | Linear, circular, helical and continuous |
| Counter for encoder feedback signals | 32 bits |
| Position latch input | LTC x 8 |
| Position compare output | CMP x 4, 1,024 points / ch. CMP x 4 |
| Incremental encoder input | ±EA x 8, ±EB x 8 |
| Encoder index signal input | ±EZ x 8 |
| Machine interface | PEL x 8, MEL x 8, ORG x 8, SLD x 8 |
| Servo drive interface | ALM x 8, RDY x 8, SVON x 8, INP x 8, ERC x 8, ALMRST x 4 |
| Emergency input | EMG x 2 |
| I/O pin type | Optically isolated with 3750Vrms on all VHDCI 100 pin x 2 |
 

| Motionnet® | |
| --- | --- |
| Number of ring | 1 |
| Serial interface | Half duplex RS-485 with transformer isolation |
| Cable type | CAT5 UTP / STP Ethernet cable |
| Surge protection | 10 KV |
| Transmission speed | 2.5Mbps, 5Mbps, 10Mbps and 20Mbps |
| Data flow control | Automatic |
| Communication distance | Max. 100M (20Mbps / 32 slave modules) |
 

| General |   |
| --- | --- |
| Specifications | 1-lane 2.5 Gb/s PCI Express |
| Power consumption | 3.3VDC at 430mA, 12VDC at 55mA typical |
| Working temperature | 0 to 60℃ |